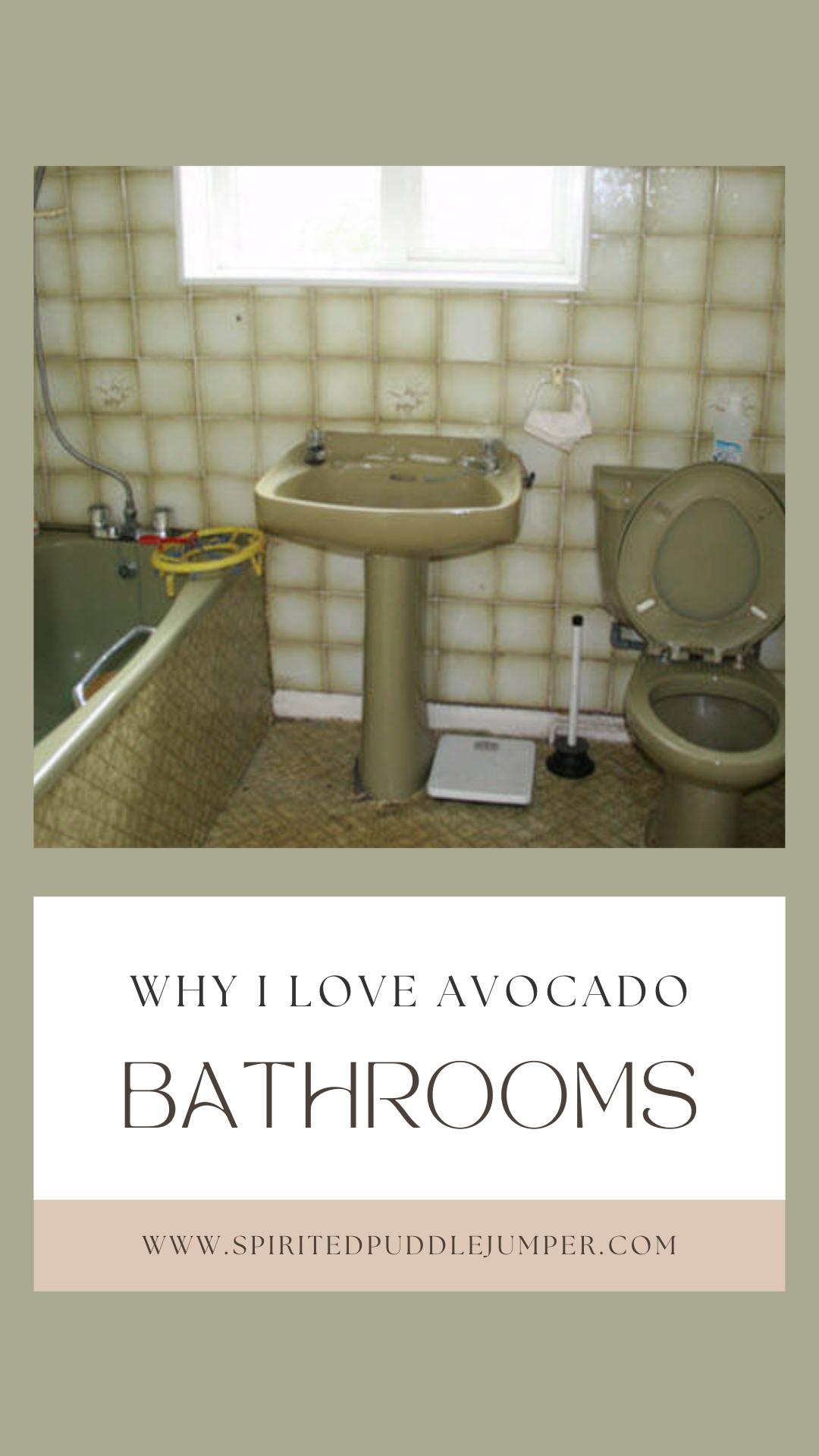 Okay. I have a confession to make. My name is Becky and I actually like avocado bathrooms. So much so, that when we were thinking about how to design the new en-suite bathroom in our loft room, I found myself Googling avocado bathroom suites for sale, and scouring the Ebay listings for them (you'll be surprised, or maybe, unsurprised, at just how many there are out there). Liking a challenge, and thinking outside the box a bit, I saw no reason why we couldn't make one work, and not just work, but super-stylish too.
In fact, the only reasons we didn't go for one in the end, is a combination of time (we had a wedding to plan and no time to go and physically investigate any online finds), and practicality (we had a small, very specific space to play with, and our builders said it would be very complicated).
Don't get me wrong, these avocado suites, in a beige tile and carpet floor setting MING (there's a lot to be said for leaving some elements of the 70s behind), but if you look objectively, why shouldn't such a suite work with slick subway tiles, carefully chosen accessories, and more modern, neutral flooring? Why should everything be white, white, white?
And it's not just avocado- there are some great, retro-inspired (and reclaimed) bright bathrooms about. Quite possibly one of my favourite website names ever, Brokenbog.com, stocks a plethora of long-forgotten retro beauties just waiting to be given their chance to shine once more.
Here are some of my favourite retro-bathroom looks- all hail the people brave enough to really 'go for it' when it comes to championing the ugly duckling of the bathroom world….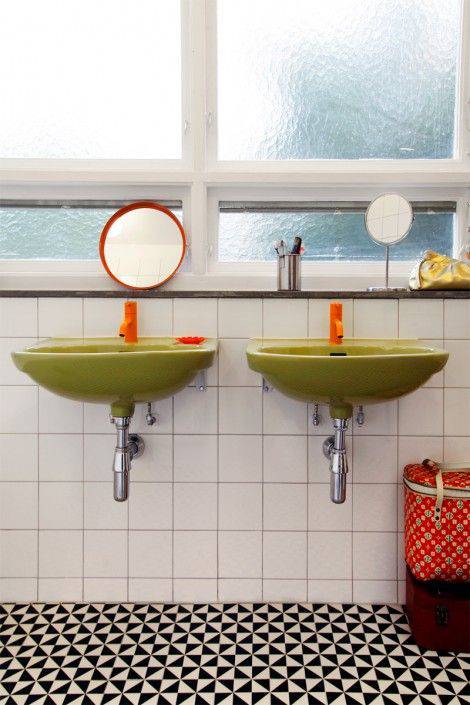 What do you think?
Do you reckon you could ever use a retro avocado bathroom suite in your home?!