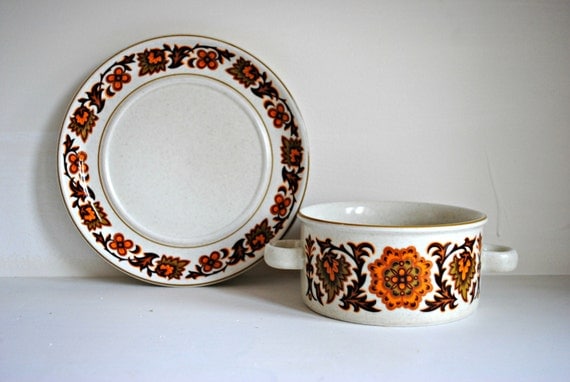 Recently I've been having a mahoosive love affair with mid-century kitchenware- honestly, it's the sort of love that would mean that I could have a house full of the stuff, and would run out of space displaying it, no matter how big my kitchen could be! In my shop, I've been stocking several bits and pieces, but my problem is I always want to keep them for myself- I have to be ruthless in order to have anything to sell! As we head into 2015, mid-century (so stuff from roughly 1933-1965, although people still seem to count 1970s too) is the sort of homeware/ kitchenware I want to be sourcing and stocking more of. There seems to be more demand for it right now, which is fine by me as a small business owner, although maybe not so much if you've always loved it and felt original for doing so! I inherited some lovely pieces from my Nan, and have kept some/sold some. I was looking at my kitchen shelves whilst working the other day (I know, the perils of working from home means I can suddenly be distracted by the most obscure thoughts!), and have the urge to rearrange them with some of my collection.
Whether it's Meakin, Pyrex or Catherine Holm, the right piece(s) displayed can really brighten up and become a great talking point. There are some great online shops stocking some lovely pieces at the moment (including mine, natch). I always find it amusing that only 10 years ago a lot of this stuff would be considered 'dated' and 'naff' (although maybe you still feel that way!), yet now it's hot, hot, hot in the world of interiors. I have my eye on getting some pink Pyrex dishes (swoon!) and I LOVE the TG Green sugar, coffee and flour barrels in the above pic- I really, really would like a 'Cookies' one of these for our kitchen.
I have a Pintrest board that you can follow for some of my favourite mid-century kitchenware collections.
Here's what's on my lust-list right now: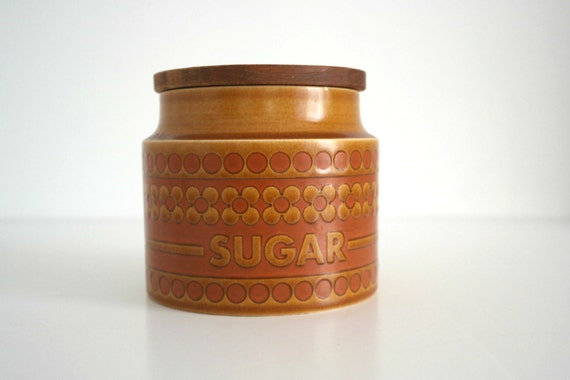 Hornsea Saffron England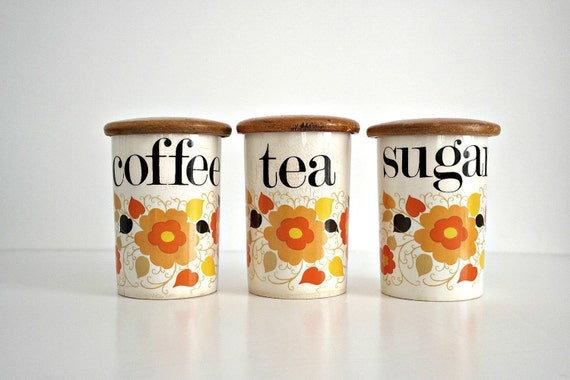 Crown Devon Pottery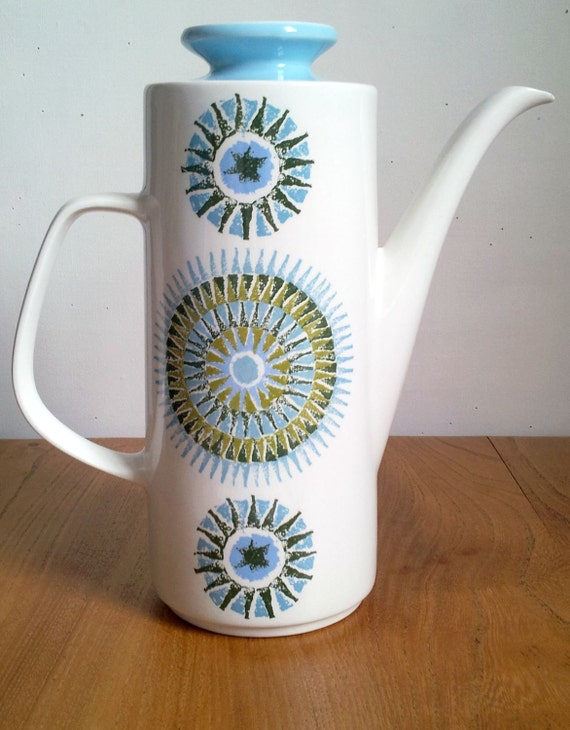 J&G Meakin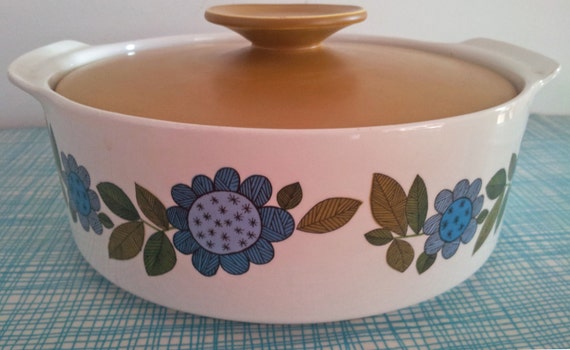 J&G Meakin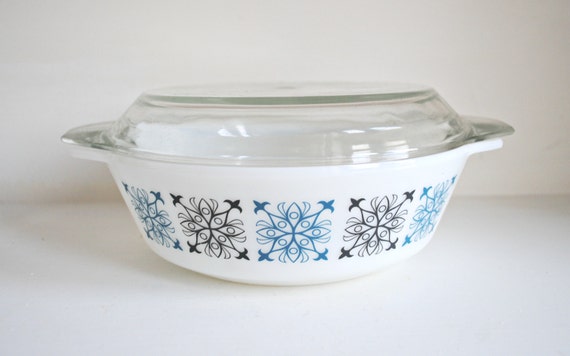 Pyrex (available to buy in my shop!)
Elizabethan Portobello
Cathrine Holm
Pyrex
Do you have any mid-century kitchenware?